A study by Westwood One and Audience Insights in conjunction with MARU/Matchbox featuring American monthly podcast listeners shows the influence radio is having on Podcast choice in the US
In the most recent survey, conducted in March this year, it was found that monthly podcast listeners are noticing podcast promotion on AM/FM radio, especially the Podcast Newcomers.

While podcast discovery is mainly driven by family and friends, radio's influence has grown significantly in the last year with 25% of respondents saying that radio influences their selection.
In Q1 of 2019, 55% of Americans heard an AM/FM radio ad for a podcast as the number of unique podcasts advertised on radio grew from 7(Q1 2018) to 106(Q1 2019), while the number of ads went from 3412 to 155,569 in the same period.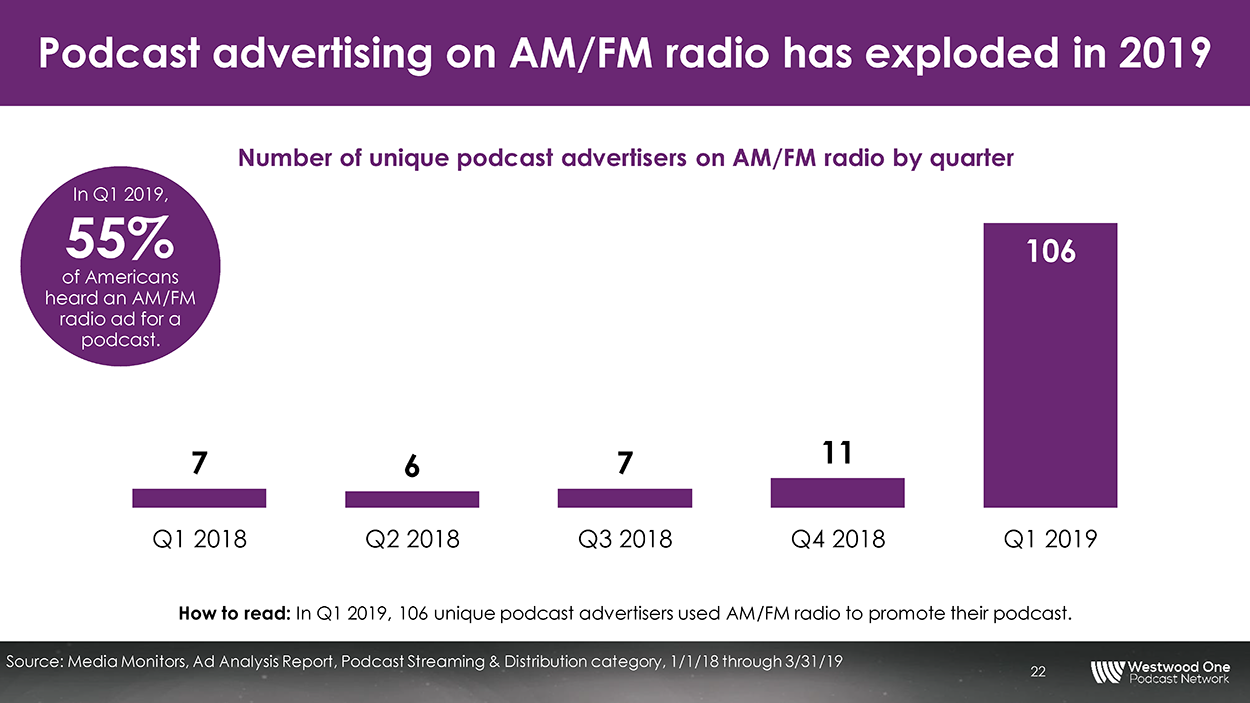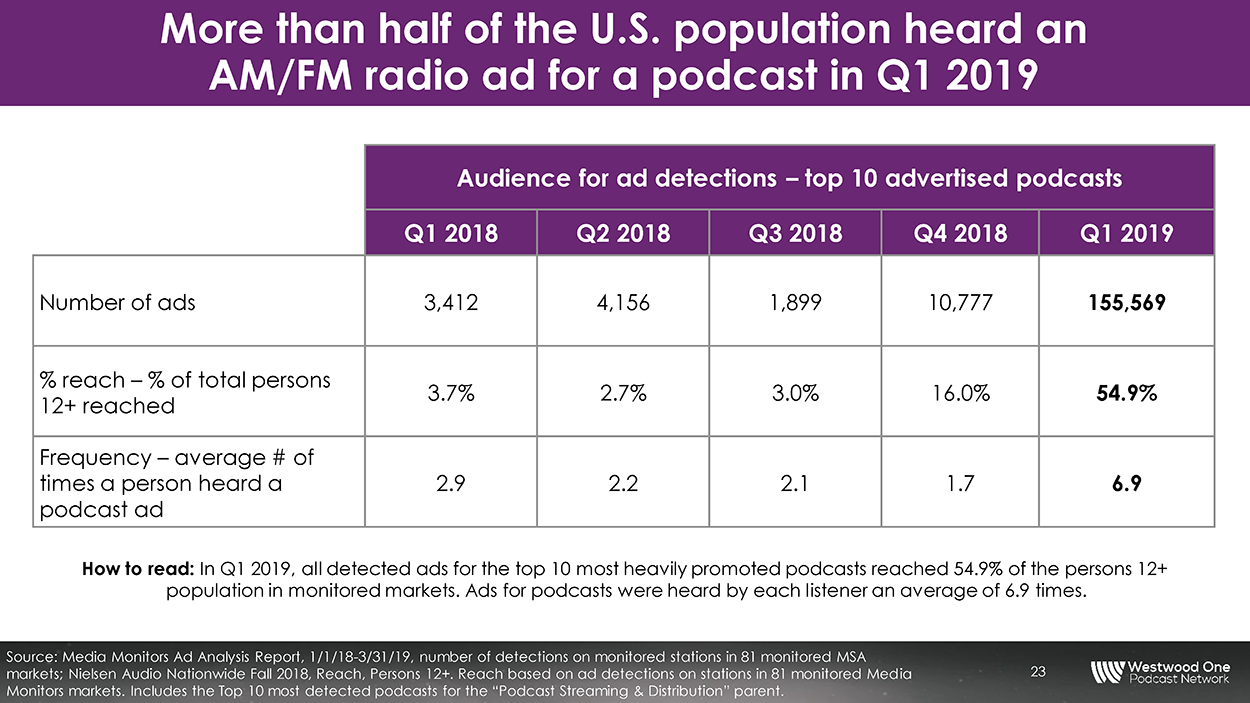 One of the report's conclusions is that AM/FM radio as an avenue for podcast discovery is more prevalent among newer podcast listeners and compared to Podcast Pioneers, Podcast Newcomers are 1.3x more likely to discover a podcast from the radio (25% vs. 31%, respectively).

The full study is here