"Radio is non stop because of the internet… We don't just work in radio any more we work in a 24/7 world of creativity," said Leon Sjogren at his RadioDays presentation in Korea.
RadioDays Europe is holding a special one day version of its annual conference in Korea in conjunction with the Asia Media Summit.
Sjogren, who began his career at youth community station SYN Melbourne when he was 15 years old, is now a senior producer at Southern Cross Austereo. He previously worked on the Hit Network and now produces for Triple M.
As an example of the power of the internet to reach new audiences he told the story of Conan O'Brien's US talkshow, which has an average of 210,000 viewers per show per night in America, but his Youtube channel has over 4 million subscribers, reaching an audience well outside his territory. One YouTube fan from Korea wrote to him and asked O'Brien to come to Korea, so he did, to the delight of thousands of fans who found him via the internet, because his show is not broadcast in Korea.
"It's a perfect example of looking online to find new audiences we can tap into," said Sjogren.
Addressing the issue of lack of control of content, which is one of the problems of linking broadcasting and the internet, Sjogren quoted Salvador Dali: "Have no fear of perfection, you'll never reach it."
He urged broadcasters not to be afraid of trying things, "if it doesn't work then move onto the next thing. Like radio, social media is very disposable, be adventurous, try things and find out if it works."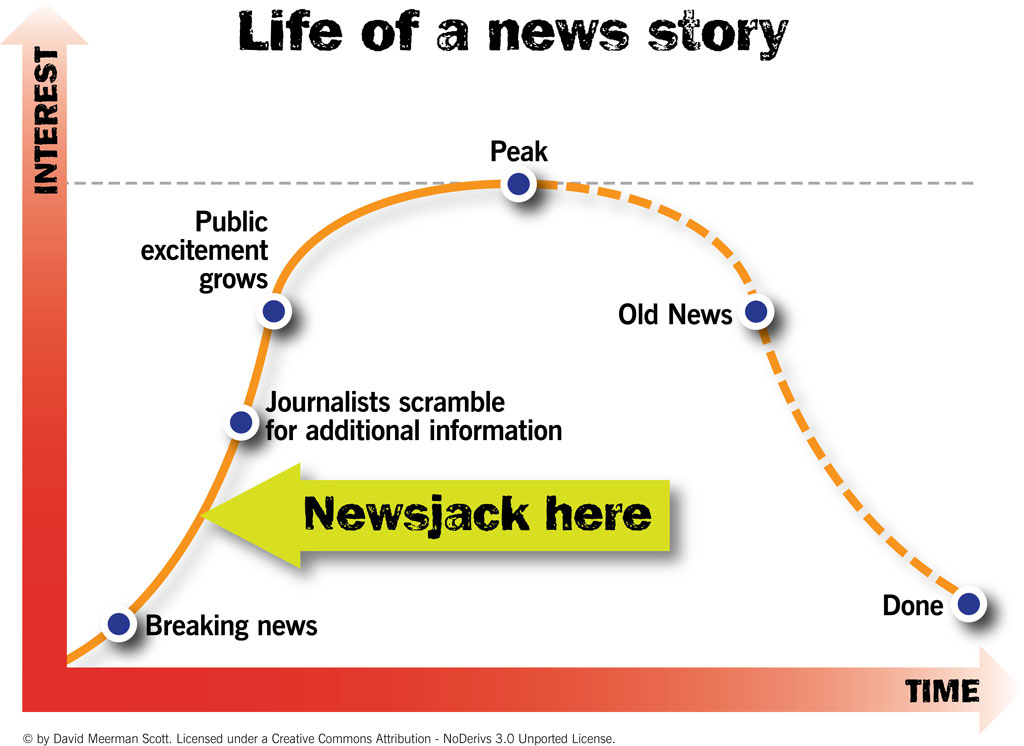 Newsjacking is a good way of finding new audiences according to Sjogren: "Inject your brand into the day's news feeds, creating a twist that opens eyes to you when the topic is at its height."
Other examples of how to use social media to get more followers is to get famous people with lots of followers to retweet your content. He gave examples of a series of Eric Banna and Ricky Jervais tweets bantering about a game of tennis and also of the Taylor Swift Hansen song cover version.
Instagram is one of the biggest social media platforms for our younger audiences according to Sjogren. "People engage with posts and become fans."
As an example he recounted a promotion the network did featuring social media exercise sensation Kayla Itsines who ran an exercise bootcamp for Today Hit network listeners. "It was a workout event that we could have done ourselves, but we included Kayla and she brought her fans to our event by promoting it on her social media outlets. 20-30 year old females were our target and we got them."
Snapchat is a developing platform that appeals to youth, but one that is difficult to monestise at this stage in its development said Sjogren.
"It is a good way to engage with your audience on the radio show. Dan and Maz were getting 15,000 views per snap when they did breakfast on 2Day FM. It's a brand outside radio that we can engage our fans with, we used it to give them a peek behind the curtain. We also made sure we snapped back to them when they interacted with us, it was two way not one way. When I was on the Dan and Maz show we created videos once a week of show highlights on snapchat. Most people watched the videos more than once."
The internet is full of Online tribes according to Sjogren, who urges producers to harness them:
"Find the online tribes and reach out to the fans with the biggest following… get them to do things that you can then use like creating animations for your audio or sharing your content. Our fans are creating content and sending it to other online fans, for example of fans of the group 5 Second of Summer were making and sharing content based on a script we got the band members to read. There were 100 people who animated the script and it was shared it around the world."
Pushing out to podcasts these days is important too. Podcast numbers are important for Triple M, but it should be associated with the radio show: "When we are reaching out to our social audience, we need to give them a push for them to come and listen live. The only way you can be included is through the radio show. Creating a sense that they need to be there for the live radio show event."

See other Asia Media Summit reports on AsiaRadioToday.com.