When do car companies advertise most? What about Electronics retailers and Financial Services?
Consumer Electronics Sales & Service spend trends on radio are higher during December than any other month and also trend up at the end of the financial year.
Compare that to Banking & Financial Services which has an upward trend around November.
This week AirCheck Advertising looked at four categories of radio ad spending to determine the seasons of ad spending in each industry.
The trends are shown across the 2013/2014 financial year.
Many companies buy new cars and trucks just as the financial year ends, so they can claim them as tax expenses just as that financial year ends, and the trends show that car advertisers know that and target their customars with more advertising at that time of year.
Department stores target their customers at their peak sales periods, just before Christmas and in the EOFY (end of financial year) season.
See the full trends charts from Aircheck below (click to enlarge).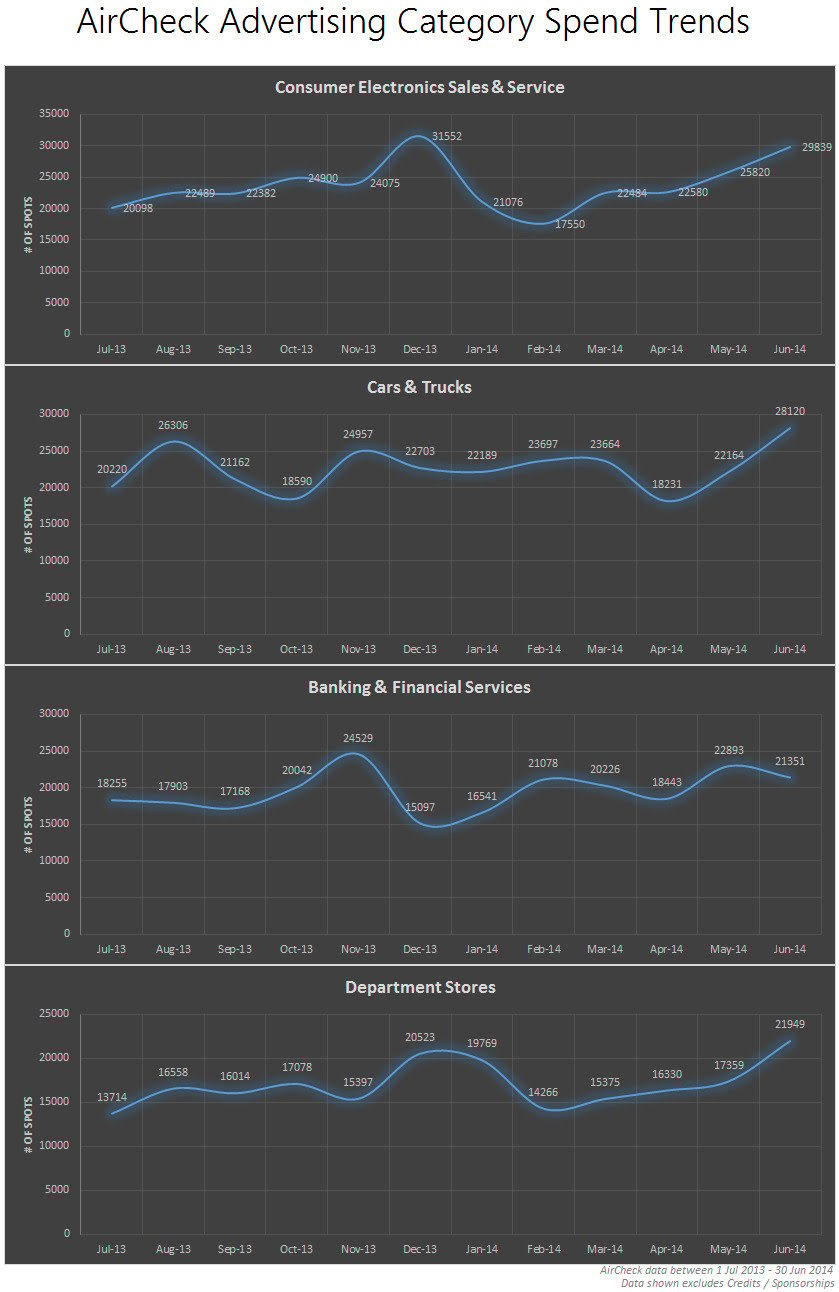 Aircheck is a radioinfo advertiser and provides us with quality data reports for our readers.