It is the season of giving, and some radio stations have excelled in bringing a little Christmas joy to their listeners.

KIIS 101.1's Jase & PJ have given one Melbourne family the 'Feel Good Christmas' they deserve with more than $140,000 worth of Christmas cheer including: a brand new car, new furniture, Christmas presents and $20,000 cash donated by listeners who were touched by their story and wanted to help.

Tracey and Angelo, a couple with three children of their own (aged 11, 9 and 6) are also dedicated foster carers who have fostered more than 14 children in the past two years.

This year they fostered twin siblings, a boy and a girl, aged two and a half. Recently, the little boy was diagnosed with a stage 4 brain tumour. Tracey and Angelo took time off work to be with him as he underwent treatment but despite a brave fight, he died.

Life keeps throwing this family curveballs and they are facing financial difficulty with medical bills, their car is constantly breaking down and they have had to tell their children there will be no presents this year at Christmas.

When Jase & PJ heard the family's story they knew they had to help, and the people of Melbourne rallied together to do what they can to give this family an incredible Christmas.

Listeners donated $20,000 to the family, Zillo + Hutch decked out their home with new furniture, Christmas Kingdom supplied new tree and decorations, and Ford donated an $80,000 new car.



Christmas has come early for 2Day FM listener Lauren McGee who won $100,000 at 2Day FM's Pub Trivia Night held at Doltone House last week.


Primary school teacher Lauren, who hails from Sydney's Northern beachside suburb of Avalon, and her table 'I Know What You Did Last Trivia Night' said they will be donating some of the prize money to help the firefighters and wildlife impacted by the bushfires.

Hundreds of listeners took part, for their chance to win $100,000.

2Day FM's Jamie Angel was the official adjudicator, he was joined by Ellie Angel and Michael Christian with Dave Hughes also making a special.

On Gold 104.3's Christian O'Connell Breakfast Show, an emotional Sharon Brennan-Olsen from Geelong won Gold 104.3's Golden Ticket, giving her access to Melbourne's biggest shows, sporting events, comedy and concerts in 2020, including Elton John, Queen, Melbourne Cup Carnival 2020, and Harry Potter Cursed Child.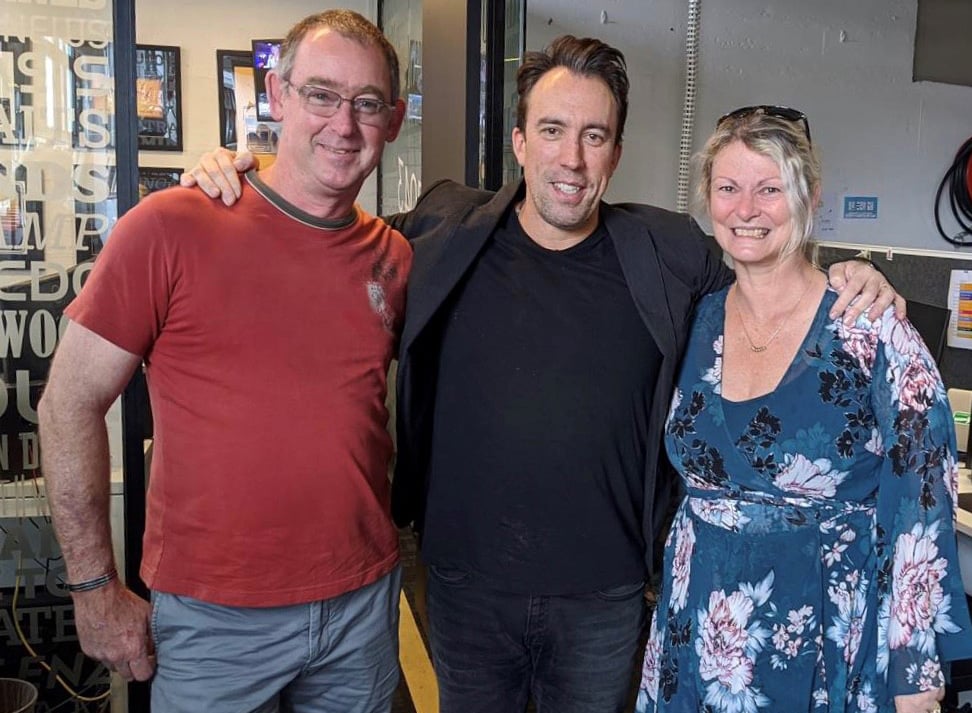 Sharon and her husband Terry, who have eight children between them, have had a tough year, and winning the competition has given them great joy leading into Christmas.

KIIS 1065's Kyle & Jackie O set two lucky listeners up for life, with their biggest ever competition prize – a brand-new HOOT home and land package, and a car.

The lucky winners were newly married Sibel, 21 and Christopher, 22 from Liverpool. The young couple put their key in the door just before 10 am, setting off an explosion of streamers, as they became brand new homeowners.

Sibel said: "We've been struggling so hard, it doesn't even feel real. We won our keys last Tuesday and took the day off work, but no one believed we'd win. This is life-changing for us."