For community radio, sponsorship and fundraising are vital to keep the station on air.
At the CBAA Conference yesterday we heard from Matt Balogh and Christian Geilen of McNair Ingenuity Research, who took us through ways to use the National Listener Survey to best advantage.

The National Listener Survey data provides the sector with two viewpoints from the same data pool.
First there is overall information on the proportion of listeners to community, commercial and public radio are available through the CBAA website. These stats take a "big picture view" and do not include audience information for specific stations.

Secondly, detailed information for individual radio stations is also available through station and market fact sheets, these results are provided directly to the community stations that subscribe to those results.
The research for the National Listener Survey is conducted by means of an interlaced survey of both online and telephone interviews amongst 9000+ people aged 15 and over throughout Australia.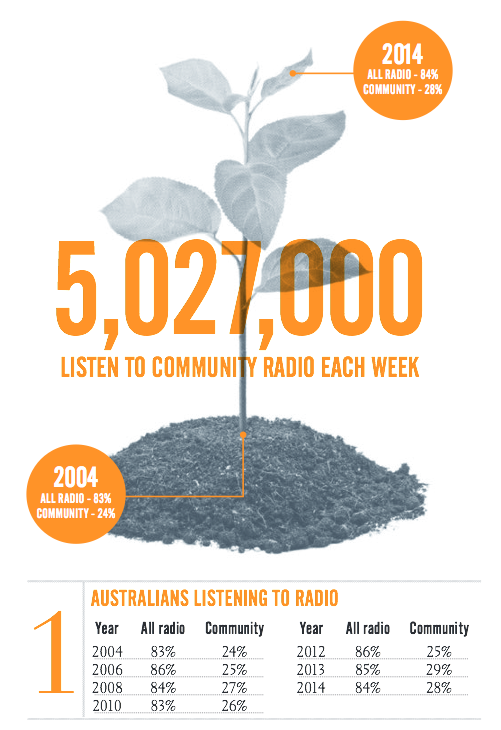 McNair Ingenuity Research conducts one regional wave per year and two major capital city waves per year. Unlike Commercial radio surveys the NLS is based on day parts, not 15 minute segments.

Matt and Christian talked delegates through ways to use their National Listener Survey data to gain sponsorship. They urged that it is all about looking at these results and how to pluck out things a sponsor will respond to.

Matt said selling sponsorship is about understanding who your client wants to communicate to and what they want to communicate, "You say, who do you want to talk to with your sponsorship?"

"The numbers you give them are less important than the way you give the numbers to them…it's ok to go in with a lower number."

Matt explained, "they want to know you can deliver a message to the right people", the language you use with a sponsor can help sell your station.
Sometimes it can be more effective to not use exact figures. "I always recommend talking in percentages rather than hard numbers," he said.

Market factsheets can provide even more depth through the product consumption data of your stations' listeners. Matt said, "Community radio listeners are better listeners."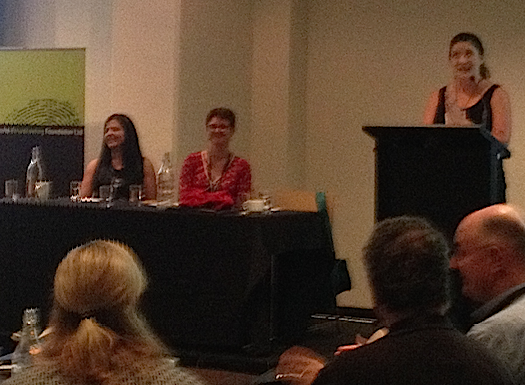 As well as sponsorship, fundraising is an important aspect of community radio. Anne Frankenburg of 3MBS fine music in Melbourne talked to delegates about how to not drain your station resources while launching station projects.

"People won't give because you are awesome… they will give because what you do will make a difference", she said. "People give for emotional reasons… they give because it makes them feel good."

Anne asked delegates to consider their own station and ask the following questions:
What is it you need?
How will it make a difference?
Who will it benefit?
Why is it important?
Why is it urgent?
With these questions stations can build a campaign to fundraise the money you need for the projects and give back to the community.
Anne reminded delegates to '"focus on your current base, your current subscribers…know as much as you can about your supporters."

"If you have got that major donor who is really engaged… they are potentially someone who can help with the process."

She went on to say you have to make it easy for people to give. Develop a multi-channel campaign. Letters, emails, on-air promotion and social media are all equally important.
"A basic rule of marketing is that people need to see things three times before the start to take it in"

Tahlia Azaria, CBAA Marketing and fundraising officer, carried on the discussion with her ideas on how to get "free money."

She said too often stations underestimate the value of community radio and the expertise of the volunteers within them.

Tahlia suggests developing ideas around the resources the station already has. Charge for station tours and add value by providing 'mock broadcasts' for the 'real radio experience', get paid to go to local community events with station personalities or even charge for live recording and editing within the community.
Jess Pantou