ABC Audio Studios are an Investment in Audiences
As the ABC progresses its Investing in Audiences strategy announced in March, radioinfo reported yesterday part of the implementation includes the creation of ABC Audio Studios, run from Brisbane.
Kellie Riordan, Presentation & Content Coordinator, Content & Digital at ABC Radio, based in Brisbane will head up a national team as part of The Audio Studios, which aims to consolidate ABC Radio's long form Radio Features team with the podcast content group into a combined team, focused on new digital audio content targeting key audience gaps and continuing to lead ABC Radio's world class broadcast offer
"I am so excited about this opportunity and what it means for the audience," says Kellie.
"The creation of The ABC Audio Studios has been a long-held dream for so many of us. It brings together one super team of national content makers that are producing some of the best and most accessed podcasts in Australia."
The Studios will commission content designed specifically for emerging audiences.
"We already do that with the RN Features team who will be coming across to the ABC Audio Studios, they do have a budget and the Audio Studios also has a commissioning budget, so we will be using those budgets to continue to partner with external producers.
"Some of those freelance producers that have amazing stories to tell in conjunction with some of our quality audio producers and we will also be looking to partner with other organisations where appropriate.
"We have a very exciting international podcast partnership in the pipeline. We are yet to announce that publicly but it's a very exciting co-production with one of the world's biggest podcast producers.

"So, it will be a model where we will of course continue to use the best Australian producers to make quality long form audio content but we will also commission from our community as well."
The Studios, through the RN Production Unit in the Features team, will also work on longer form profile documentaries, assist with feature content for pan-ABC Radio events, and produce one-off specials for linear broadcast on significant anniversaries.
It will also provide support and consultancy for existing podcast output across Radio and for other divisions such as News and Regional.
"We want to be represent diverse communities, we want to look at working families, we want to cater more for families and children. We are already creating more and more comedy podcasts we already do work with ABC TV comedy to develop the new crop of comedians. Some of those will do podcasts and that will be a great breeding ground where talent is identified.

"We will also continue to make quality radio programs like Earshot which is heard on the RN linear schedule and some new Australian podcasts like This About which is made by the RN features team but is a podcast, it's not a radio show but we will look increasingly to those popular podcasts and say, "hey, is this something can fit on the linear schedule?"

It was over a decade ago Kellie (pictured) became interested in the digital space.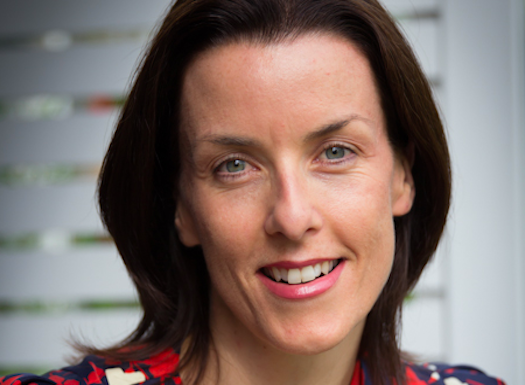 "I was the foundation producer of Conversations with Richard Fidler, which is still our most accessed podcast and the most popular podcast in Australia. And it's funny, because the brief we were given was to make a radio show but I was really interested in what was happening in the digital landscape, I had been a digital producer with ABC News and I got excited about this new thing called Podcasting, the idea of audio on the internet.
"So, a wonderful colleague of mine helped me learn to do some basic code and we just started putting the podcast up. We didn't ask permission, we didn't tell anyone we were doing it, we just saw the opportunity and it was quite popular quite quickly. And what Richard Fidler and I quickly learnt was that while we were still making a program that had all the hallmarks of quality interviewing and quality journalism and great long form story telling it was perfectly tailor made for a digital audience. That was it for, I thought podcasts are the next big thing.

"People often ask me what is the difference between a podcast and a radio show, and of course there are some things that are still the same, audio is incredibly immediate and personal medium and I think the shift to Podcasting makes it even more intimate. But the other thing of course is around distribution and delivery and that's why we are creating ABC Audio Studios.
"We make the best audio content in Australia but we increasingly want to think about how we can stream line and super charge our delivery so we are on as many platforms as possible and we are getting to as many Australians every day of every week of every month of every year because we need to cater more to those working families, we need to make more educational content, we also need to look at building our younger audiences.

"We have just commissioned two new podcasts that will be coming out a little bit later this year and I think both are really exciting and are particularly great for younger audiences. One of them targets younger women and we will be looking at ways to value add to that podcast as well. Whether it's live events, public talks, Facebook live forums, engagement with our audience via a whole lot of social media platforms.

"We are going to be the Netflix of audio. ABC Audio Studios is the place you come for great Australian content."