Good Morning/Afternoon/Evening radio buffs.
In the last episode, titled Survey 1, you may recall that there were some very large swings both up and down. SCA's FOX in Melbourne gained 2.4 share points. In the same city NovaEnt's smooth 91.5 shot up by 2.5. ARN's MIX102.3 in Adelaide rocketed upwards by 3.8 – all in one book.
The content chiefs I spoke to weren't keen to celebrate these kinds of results. As is often the case, what goes up very fast usually comes down just as fast if not quicker. Content directors prefer slow, steady and sustainable growth.
So, you would think that MIX102.3 would lose a big chunk of its 3.8 gain. But no, Survey 2 saw it lose just 0.4, leaving it still 3.4 ahead of where it was in Survey 8 in December last year and comfortably #1 in Adelaide.
smoothfm gave up just 0.2 of its survey windfall from last time while FOX not only kept all of its 2.4 gain but slapped on another 0.6 to consolidate its #2 spot behind 3AW in Melbourne with an 11.4 share – a result that FOX hasn't seen in yonks.
It seems that heritage stations are prevailing for now – including smooth which has only been around for six years yet qualifies as heritage given all the changes going on around it.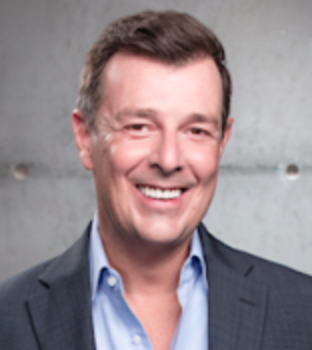 "I think the heritage stations will always have a big advantage," says Nova Entertainment's Paul Jackson (left). "There's a lot of competition out there and it's very tight in a lot of these marketplaces and there's a lot of very good radio stations in all of our capital cities. So, naturally, it's tough to get people's attention and we all have to be on our game every day and not take anything for granted."
In drive too, where the competition is really tight, heritage, or established programs, are doing best. Latest figures show that Nova's Kate, Tim and Marty continue to lead the way with an 11.2 share of the national audience. SCA's Hughesy and Kate along with Carrie & Tommy are in second place with 10.6 while newcomers Will & Woody on ARN's KIIS network are on a 10.0 share, which is pretty good considering that they've come from nowhere to be up against their predecessors Hughesy and Kate who have moved to the HIT Network.
The stiff competition has eaten a little into Nova's Drive share. "It's a little closer than it has been," says Jackson, "We were on 12.0's last year."
But he questions whether Will & Woody's early success has more to do with their performance as presenters or the momentum that key stations have built across the daytime.
"With the KIIS station in Sydney, when you get off to a good start with Kyle and Jackie O doing a 12+ share – and that's a huge number – if that momentum repeats through the daytime you can expect to get a good number (11.0) at the other end of the day.
"You can see that maybe with Hughesy and Kate on FOX as well, they're part of the momentum of the overall station. And we have always had that in places like Brisbane and Perth with Kate, Tim and Marty.
"There's no weak shows and our guys know that everyday they have to be on it and at their best. I think we're just happy to be in front and holding our own," says Paul Jackson.
Peter Saxon