Content from BPR
Australia (the country) has a new logo and the reviews by the public and marketers alike have been SCATHING. The logo forms part of a larger project underway to rebrand Australia and promote the nation overseas.
The project was led by Australia's Nation Brand Advisory Council; according to the Federal government, this is a group comprised of "some of Australia's brightest business minds" from the private and public sectors.
At a cost to the Australian taxpayer of AUD $10 million the logo is made up of a symbolic gold representation of a wattle with the letters 'AU' in the centre…..the problem is it looks likes a graphical representation of the COVID-19 virus!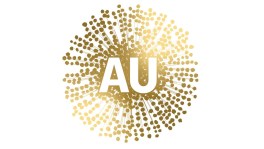 Yes…timing is everything.
In radio terms, a great logo grabs the audience's attention, makes a strong first impression to a new listener, encapsulates your brand identity, is memorable and importantly, separates you from the competition.
Look we all know that listeners don't tune into a station JUST because it has a great logo……. but the logo MUST support the brand proposition; if you're trying to be the cool station in town……your logo better look cool.
Radio programmers and marketers understand the importance of creating a unified brand to manage perception, demonstrate values and build reputation. Simultaneously we understand the challenges of creating a logo and brand identity that is not only appealing to the audience but says something positive to them….and reflects your brand image.
Given the impact of COVID-19, focus groups won't be with us for the foreseeable future. But online is a great way to test the appeal of various potential logos for your station.
Don't just get the opinion of a few key executives at your radio station for your new logo……ask the people you're trying to impress……your listeners.

David Kidd

---
Subscribe to the radioinfo podcast on these platforms: Acast, Apple iTunes Podcasts, Podtail, Spotify, Google Podcasts, TuneIn, or wherever you get your podcasts.