Bianca Dye is back on Gold FM as she takes over the drive shift to usher Gold and Tweed Coast locals home across the week.
She'd been filling in on Breakfast over the holiday period, now she has been confirmed on Drive full time.
SCA Gold Coast's General Manager Nick Scott said, "Having worked with Bianca previously, I know she'll be a great fit for Gold FM and everyone can be sure she'll hit the ground running on her arrival… so look out Gold and Tweed Coast!"
In the SCA media release Bianca says she's looking forward to returning to the Gold FM studios, "It's no secret I've been wanting to come home to the fabulous Gold Coast to do radio since I first left Gold FM in my early 20's… now I get to do that with my own Drive show and it's so exciting I could almost burst! Although I loved filling in doing Summer Breakfast for the gang; 3am alarm clocks were killing me!"
On her facebook page Bianca took the time to farewell her friends in Wollongong where she'd been working at i98 since 2009.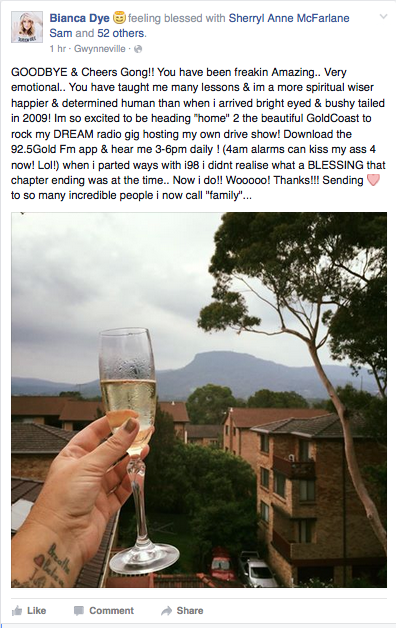 Bianca Dye will be on air from Monday 1st February 2016 for weekdays from 3pm-7pm AEST.