Nova 100's Meshel and Tommy returned to the airwaves this morning but not quite as they had planned.
With many announcers heading away for the survey break, Meshel Laurie has found herself stuck in Bali because of the volcanic ash cloud that has closed the airport and grounded flights.
But thanks to technology Meshel has joined Tommy on-air this morning via Tieline's ReportIT Enterprise App on her iPhone.
And while Melbourne shivers through the Antarctic Vortex, Meshel continues to enjoy the heat. Which may seem a glamourous option at first until you realise Bali is two hours behind Victoria.
Tommy's 6am is Meshel's 4am.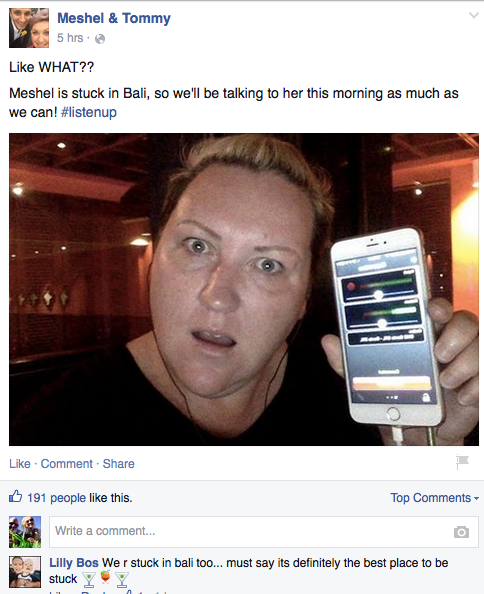 A range of apps are available for live full quality broadcasting, and for remote voicetracking, options include MC: iVT (desktop only, via webpage), Zetta: Zetta2Go (mobile friendly webpage) and for Nexgen: RCSRemote (app).
radioinfo's Steve Ahern was also stuck in Bali until yesterday, when the ash cloud briefly lifted and allowed a few planes out of the chaotic airport.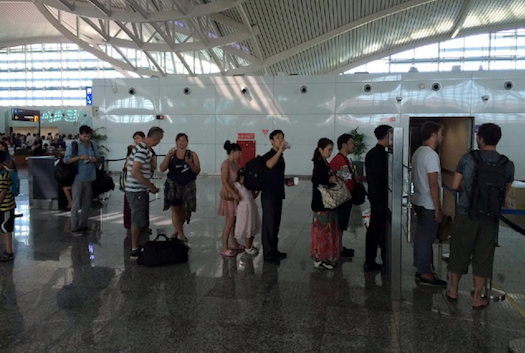 He was on his way back from three works working in Europe, and Bali was only a transit stop. Or so he thought…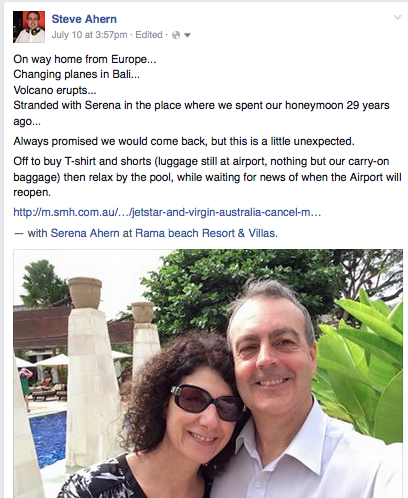 Thanks to some quick work by the Flight Centre business travel 24 hour response team, he ended up on the first flight out.