The race at the top of the ratings in Canberra remains very tight with Mix 106.3 (18.2) just in front of hit 104.7 (18.0) according to the latest GFK survey for the nations capital

ABC Radio Canberra (11.5) and triple j (10.6) are the only two other stations to get to double figures.

The real interest will be how big an impact the move of 2CC to add Alan Jones to breakfast will have in the next 12 months. (Related story 2CC adds Alan Jones for Breakfast)

Overall 2CC slumped 0.8 to 4.0 despite a rise in breakfast with Tim Shaw, who moves onto drive next week.

At breakfast, Kristen and Nige (Mix 106.3) retain their lead despite dropping 0.9 to 17.1, to be just in front of Ned & Josh (hit 104.7) 17.0, up 1.3 with Dan Bourchier (ABC) next on 15.2.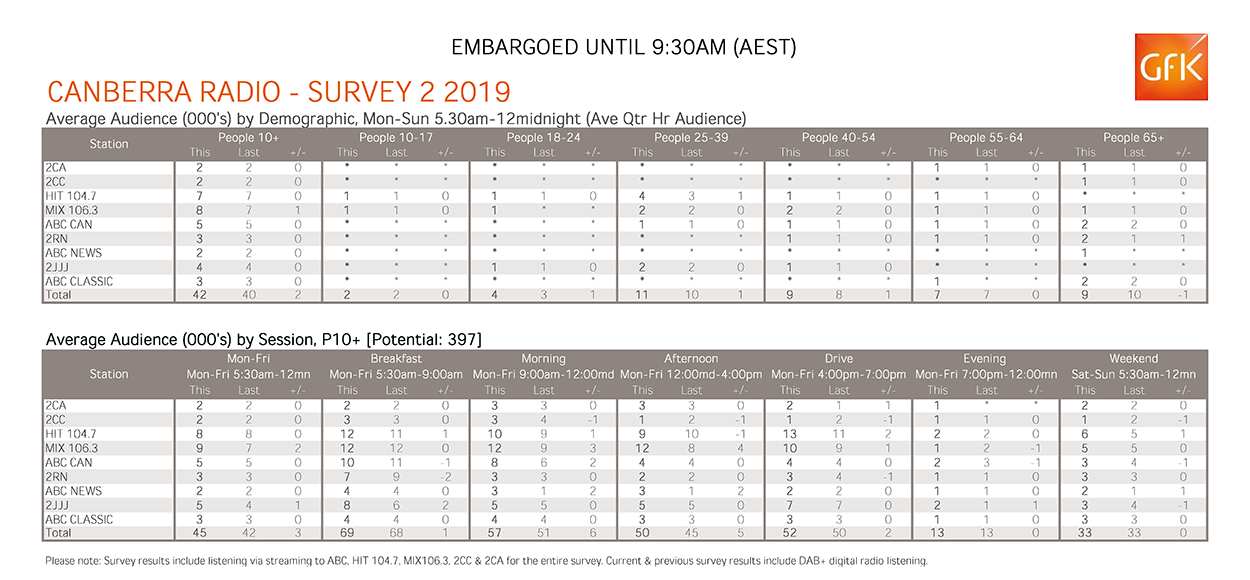 THE SPIN