Chart Highlights – 10 December 2020
Heating Up: Ava Max up 184 spins to No.24 with 'My Head & My Heart'​
High Point: Guy Sebastian's 'Love On Display' reaches new peak at No.7​
New Music: The Weeknd's 'Save Your Tears' enters the chart at No.35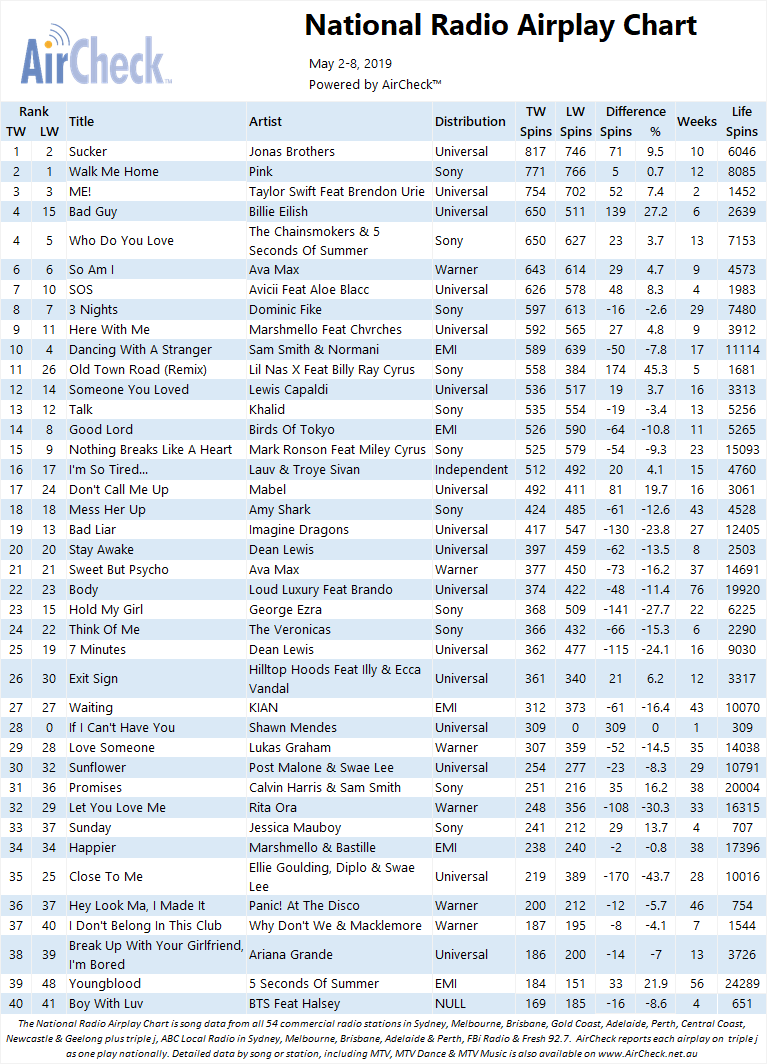 This week Ava Max's 'My Head & My Heart' landed at No.24 on the AirCheck National Radio Airplay Chart after gaining 184 spins. Sydney's 2Day FM was the top spinner, adding 29 instances, followed by The Edge Sydney adding 28 spins. Across the country, 20 stations played the track, with Hot Tomato, i98, KIIS in Sydney and Melbourne, KRock and Wave FM all adding the track this week.
Last week's biggest mover, 'Love Not War (The Tampa Beat)' by Jason Derulo and Nuka continued to rise this week, gaining a further 11 places as the Hit network increased spins by 74%.
Guy Sebastian reached a new high point with 'Love On Display' up 56 spins to No.7. The Nova network showed the strongest support, accounting for 31% of the week's airplay.
The Weeknd delivered a new to the chart with 'Save Your Tears' in at No.35. The Edge Sydney spun the track more than any other station, adding 60 instances, followed by the KIIS network, adding 23 and 22 instances respectively.

The Weekend also took out the title for Most Played Song of the Year for 'Blinding Lights', you can read the full Top 100 Most Played Songs of 2020 HERE
---
Subscribe to the radioinfo podcast on these platforms: Acast, Apple iTunes Podcasts, Podtail, Spotify, Google Podcasts, TuneIn, or wherever you get your podcasts.