AFTRS is interested in hearing from Alumni, to help to shape the future of the school launching an online survey.
Many of its student go on to have industry success and also form lifelong friensdships, like Shayne Sinclair , Content Director Star 104.5 Central Coast and Guy 'Cliffo' Clifton, SCA Breakfast Announcer Townsville.
Cliffo writes: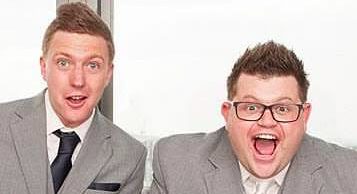 "Shayne and I hit it off from day one of AFTRS. The first weekend after class he took me out to explore Sydney. Being from country NSW and only 18 years old I hadn't had much of a chance to explore the "big smoke.
We jumped on the train at Epping then hit the platform at Kings Cross and nearly ran straight into a couple of fellas wearing hot pink speedos, angel wings and nothing else. It was a case of 'Welcome to Sydney Cliffo'.
I returned the favour by taking him camping in the country later that year. Shayne got a little too close to a cranky bull that chased him out of the paddock. He's never run so fast!
Since AFTRS we've worked together at both FM104.7 Grafton and Hot FM Townsville. I'm back doing the breakfast show at Hot FM, while Shayne is content director of Star 104.5 Central Coast NSW.
Shayne and I share very similar ideas as to what "good" radio is and should be.
Shayne has a beautiful older son but our daughters were born only a few months apart. That's pretty cool! He was the only choice to be best man at my wedding to my beautiful wife Michelle in September last year," says Guy.