"It was a matter of reverse engineering," says program chief Paul Jackson
Conventional radio wisdom dictates that a station's success flows from its Breakfast show. If your station is the first one they listen to when they wake up, have breakfast, go to work or take the kids to school, chances are they'll hang around for much of the rest of the day.

But that was not the pathway to smoothfm's success.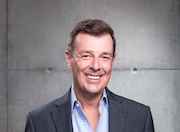 "When you go right back on the start, it was all about weekend," says Nova Entertainment's Group Program Director Paul Jackson, "Because if you looked at breakfast shows, you weren't going to come into a market such as Sydney or Melbourne, as mature as they are, and suddenly change the dynamics at breakfast time. We always knew if we put a show up against Amanda and Jonesy we'd get smashed. It had to be a different offering from their light entertainment kind of show.

"So, we went with weekends with Richard (Wilkins) and David (Campbell), primarily as the 'names,' and then we added the likes of Lionel Richie and Michael Bublé to the weekend shows.

"We thought that that could have the possibility of starting a conversation that we've aligned ourselves with people like Michael Bubleand Lionel Richie to carve out a clear position of 'stuff that no one else is doing' "

The weekends soon started to rack up some healthy cumes but instead of using that interest in the smooth brand to promote weekday Breakfast, they promoted workplace listening instead.

"We were saying that if you enjoy this on the weekend, you can put us on at work – that very quickly got traction. There are big numbers to be gained from weekend and workplace listening. So, you start off as people's second, third or fourth favourite station and then you grow and go on and make that into a stronger Drive numbers and night time numbers."

In the almost seven years since smoothfm was launched atop the ruins of Vega, it has exceeded all expectations. In Survey 1 released last week, both smooths in Sydney and Melbourne posted a 9.7 share overall in their respective markets. In Sydney that 9.7 was good enough to make smooth the number one station on the FM band and number two overall behind 2GB.

In Melbourne, smooth 91.5 is number three in the market behind 3AW and FOX. And while the other shifts have higher shares, Breakfast with Mike Perso and Jennifer Hansen nonetheless returns a respectable 7.8 making it 5thin that market ahead of its sister Nova 100.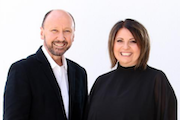 In Sydney, smooth 95.3's Bogart Torelli and Glenn Daniel managed an 8.5 share in Breakfast, also slightly trailing the other shifts. But any station would be happy enough with an 8.5 that places it 4th in market ahead of the formidable pairing of Jonesy and Amanda on WSFM.
"We've worked on the musical offering at breakfast to be slightly different to all the other dayparts and we really do move the station around," saysJackson, "We have a uniqueness still in the marketplace among the stations. You can play some of the records that we might have chosen over the years that no one else is playing but that doesn't quite create the same sort of feel or environment."

Having said that, Jackson then adds, "There are lots of different ways to do to deliver a show. There's a lot of stations that provide a slightly different offering.
We've got to keep evolving and changing."

Peter Saxon